CATALYST® FLOATING LANYARD FOR CATALYST® IPHONE CASE
FLOATING LANYARD FOR CATALYST® IPHONE CASE
This is the essential accessory to keep your waterproof gear, device or any attached items afloat up to 350g. No matter how waterproof your gear is, it does not matter if it's lost on the bottom of the ocean or lake. This lanyard is designed to comfortably fit any wrist size. Its buoyancy will keep it floating on the surface of the water while its bright orange and reflective features make it highly visible if you become separated from your device.
This accessory gives you extra peace of mind knowing that you won't lose your device even in open water.
Durable Ripstop Nylon
Highly Visible Orange
Reflective Logo and strap
Adjustable Wrist Strap
Quick Access Clasp
Easy To Attach To Cases
Buoyancy up to 350g (0.77lbs)
Note: Catalyst Case and iPhone not included.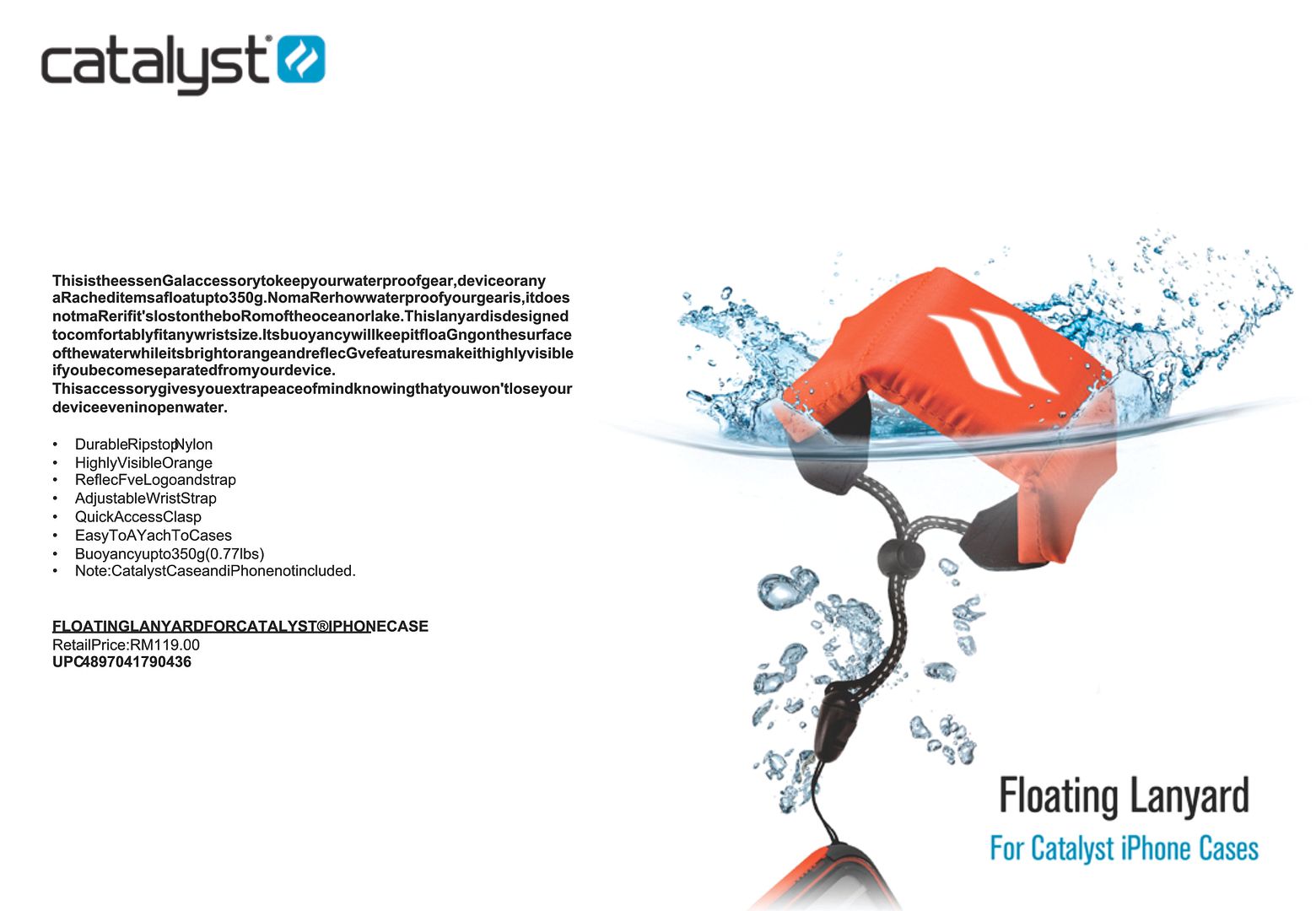 IMAGES:
---