Lifeproof FRE / frē Waterproof case for iPhone 7 Plus
Lifeproof FRĒ SERIES Waterproof Case for iPhone 7 Plus
Compatible with iPhone 7 Plus

FRĒ: Built-in scratch protector is virtually invisible to the eye and touch

full access to buttons and controls - charge and sync through the USB port.

Water and Snow Proof: Fully submergible to 6.6'/2 m for 1 hour

Sealed from snow, ice, dirt & dust particles - meets or exceeds IP-68 Ingress Protection Rating.

Shock Proof: Withstands drops from 6.6'/2 m - meets or exceeds MIL STD 810F-516.

Proper installation of a LifeProof product is important to successful use so please review the installation video and check the user manual to ensure correct installation.
LifeProof FRĒ for iPhone 7 Plus

You don't sit idly by — not when there are boundaries to break, times to beat and goals to crush. And LifeProof keeps you connected every step, paddle and leap of the way. The moment you choose to be remarkable, LifeProof is there — enduring water, earth and ice so you can share your victories at the source. Because a story without proof is just that, a story.
*Source: The NPD Group/Retail Tracking Service: Cell Phone Device Protection/Units Sold 4/2014 – 03/2015.



Living Proof
LifeProof FRĒ for iPhone 7 Plus
LifeProof FRĒ for iPhone 7 Plus features a built-in screen cover that shields the touchscreen and keeps the elements out. Plus, FRĒ is WaterProof, DirtProof, SnowProof and DropProof, so your phone withstands any environment. LifeProof FRĒ for iPhone 7 Plus opens up a world of exploration for you and your phone.

WaterProof, DirtProof, SnowProof, DropProof

Built-in screen cover for touchscreen defense

Thin, light, tough, all-protective design

Complete access to all buttons, ports and features

Anti-reflective optical-glass camera lens

Slim, sleek profile follows iPhone 7 Plus's precision lines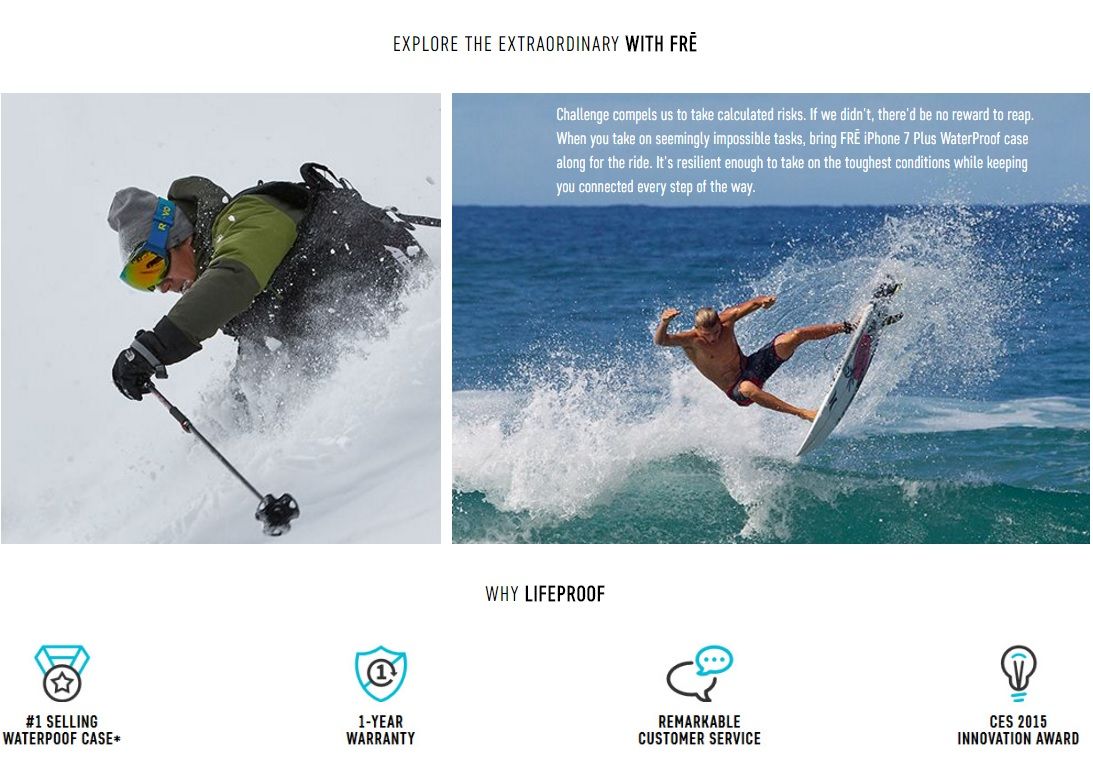 IMAGES:
Asphalt Black SKU# 77-53996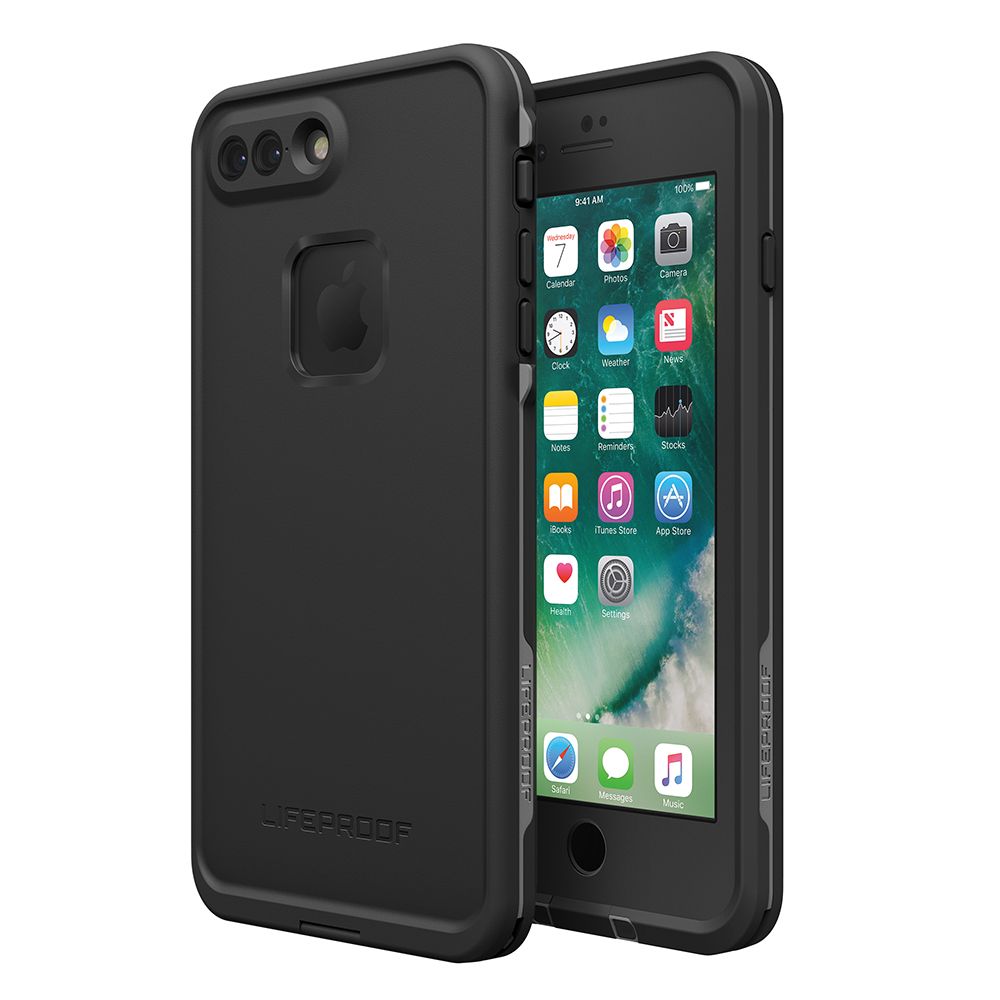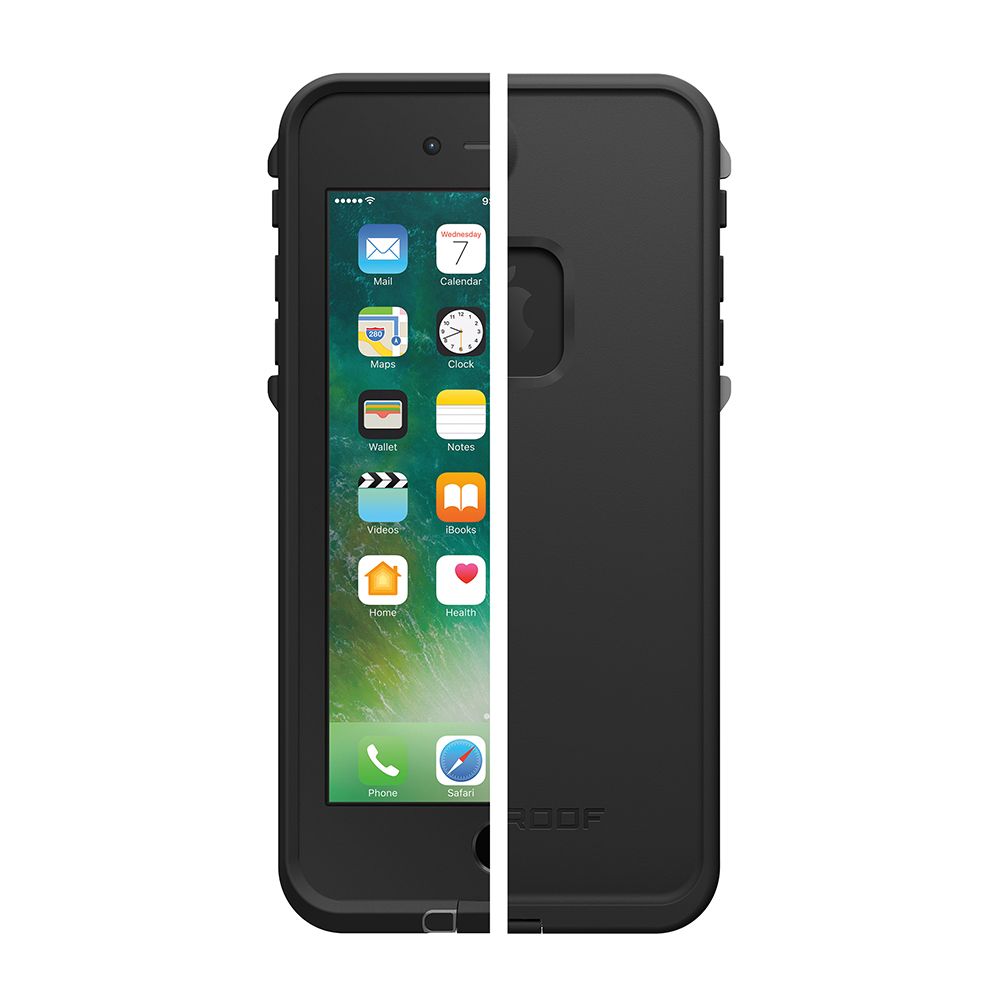 Second Wind Grey SKU# 77-53997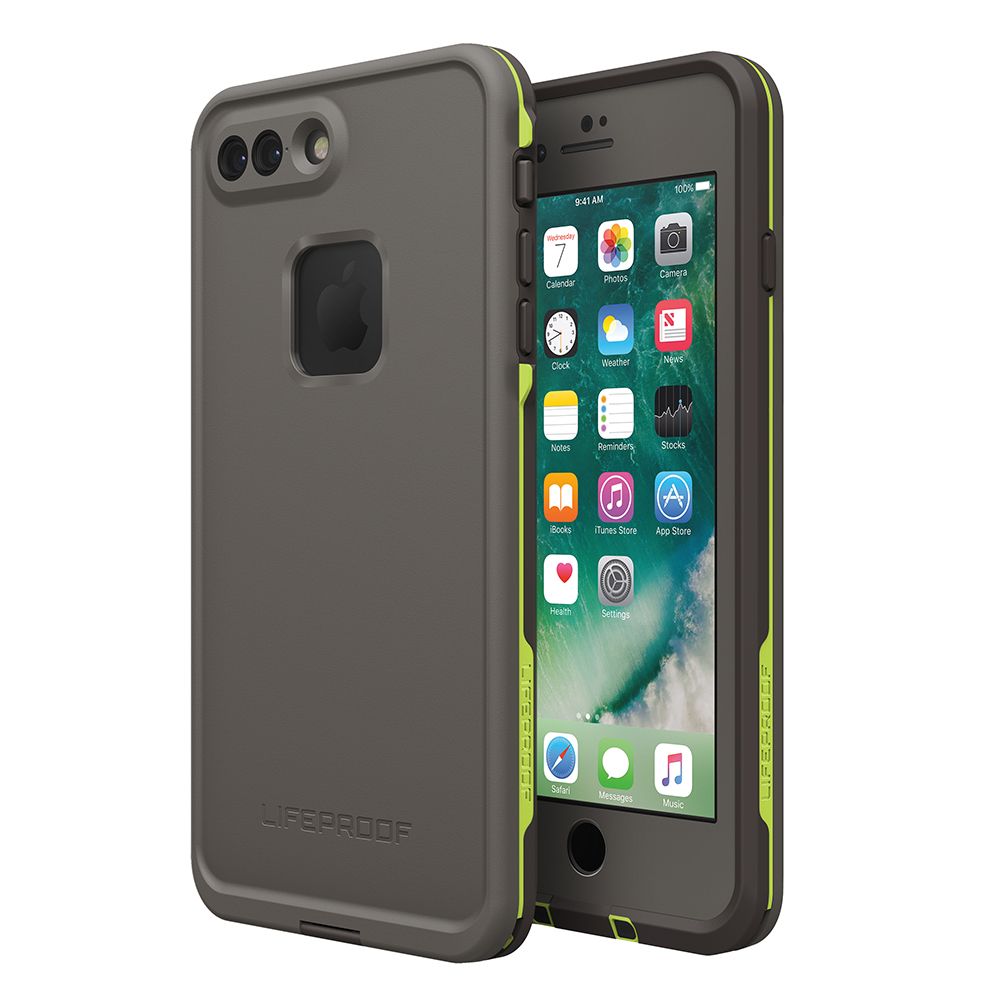 Sunset Bay Teal SKU# 77-53998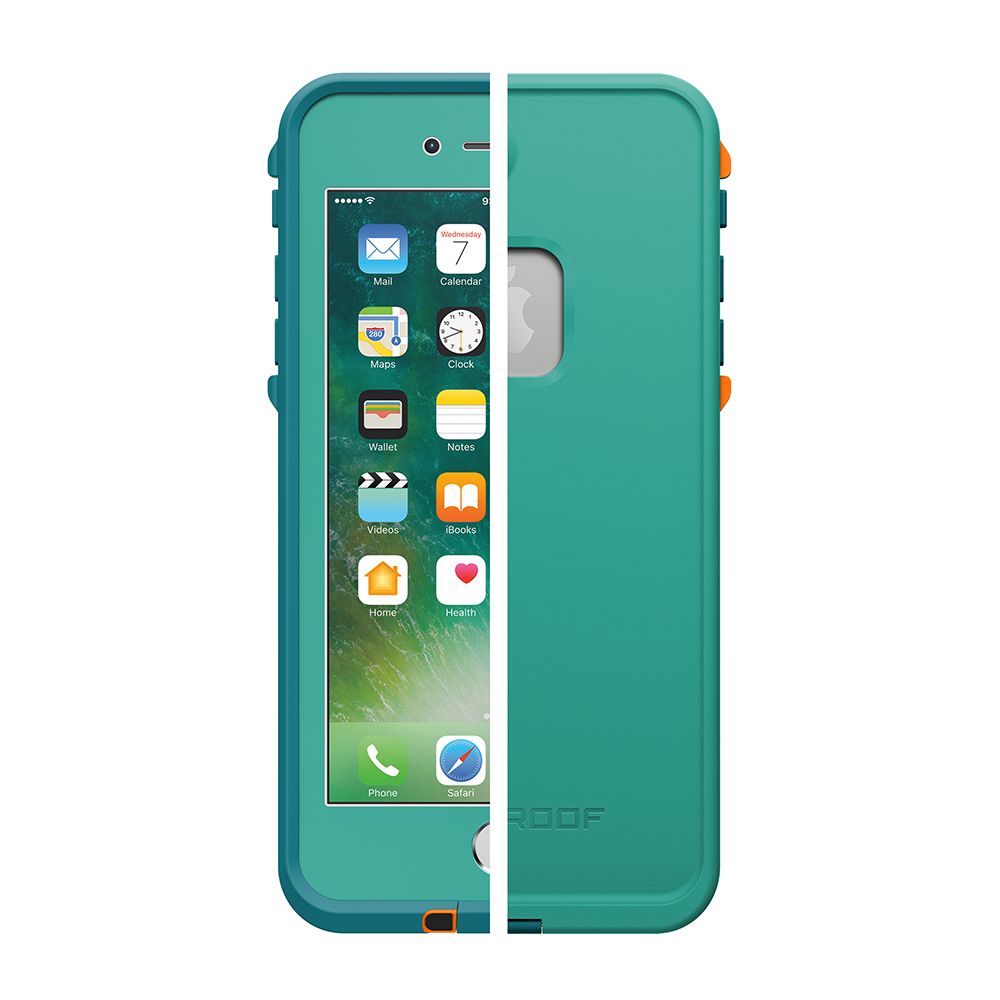 Twilights Edge Purple SKU# 77-53999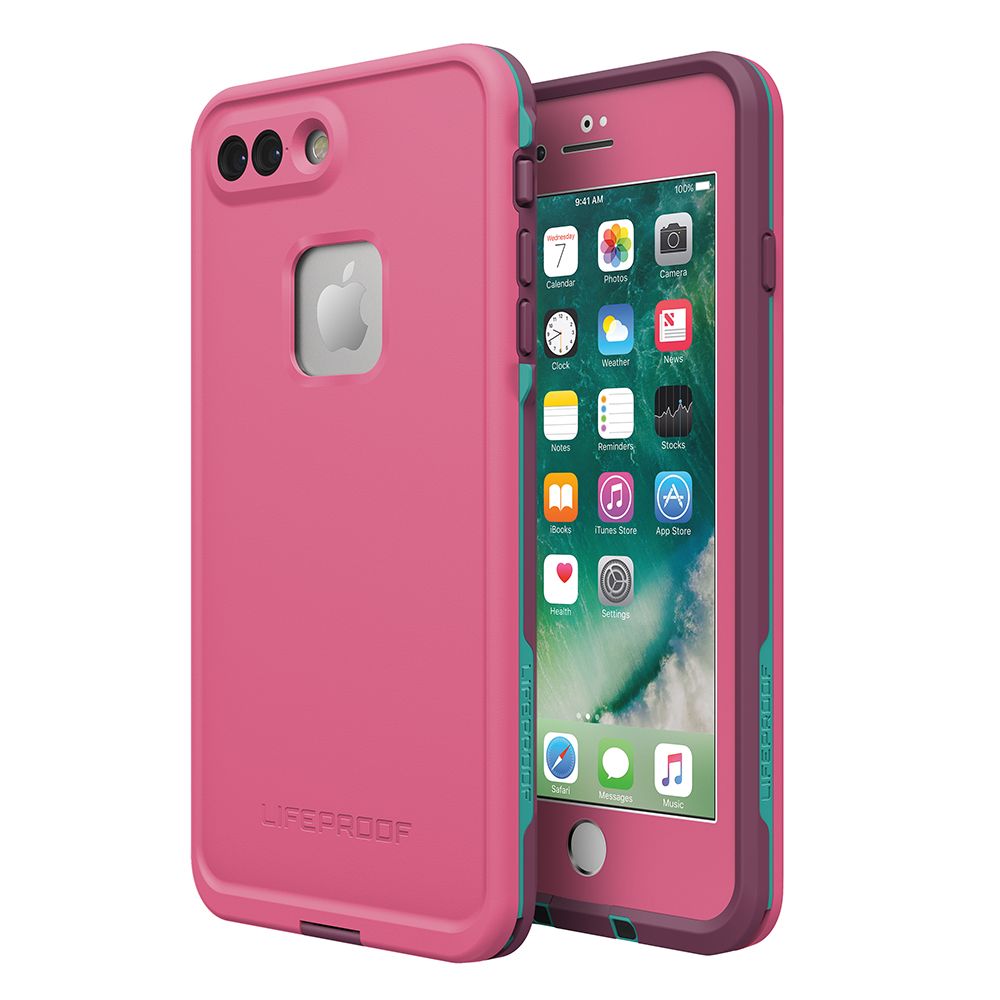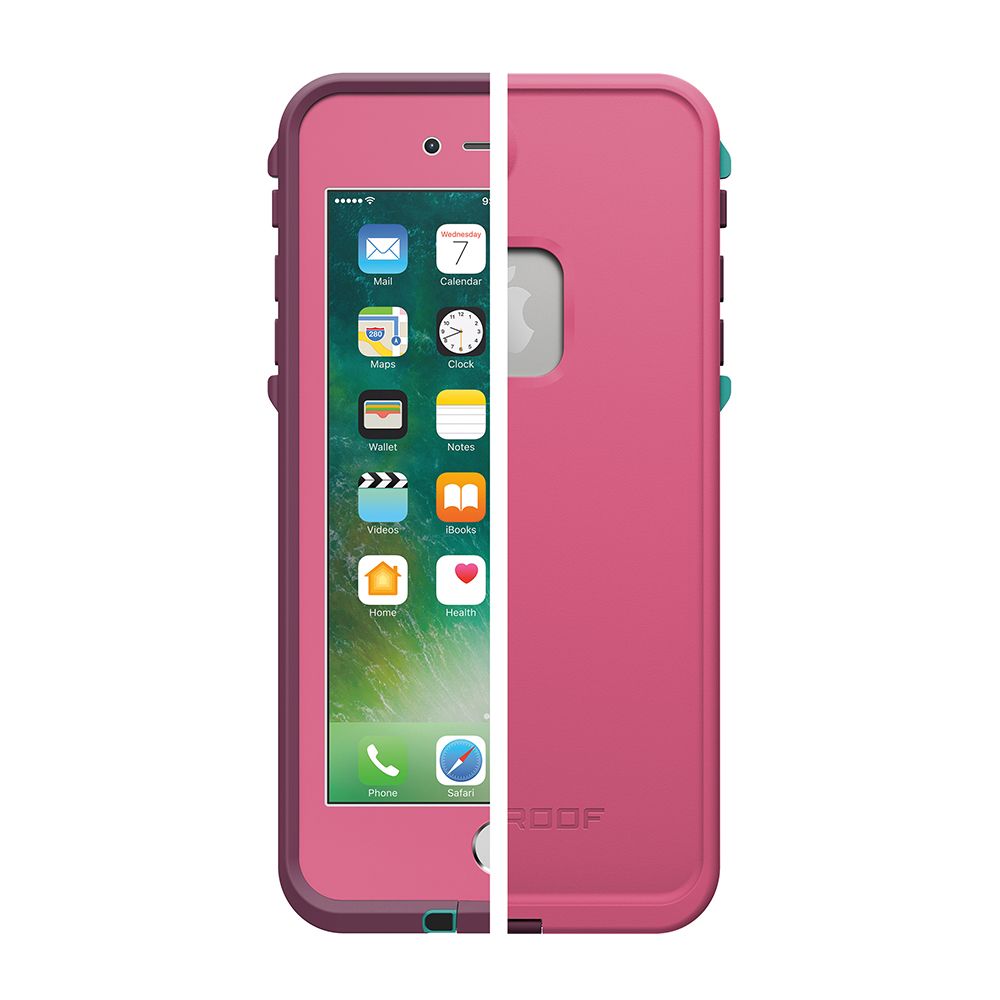 Base Camp Blue SKU# 77-54000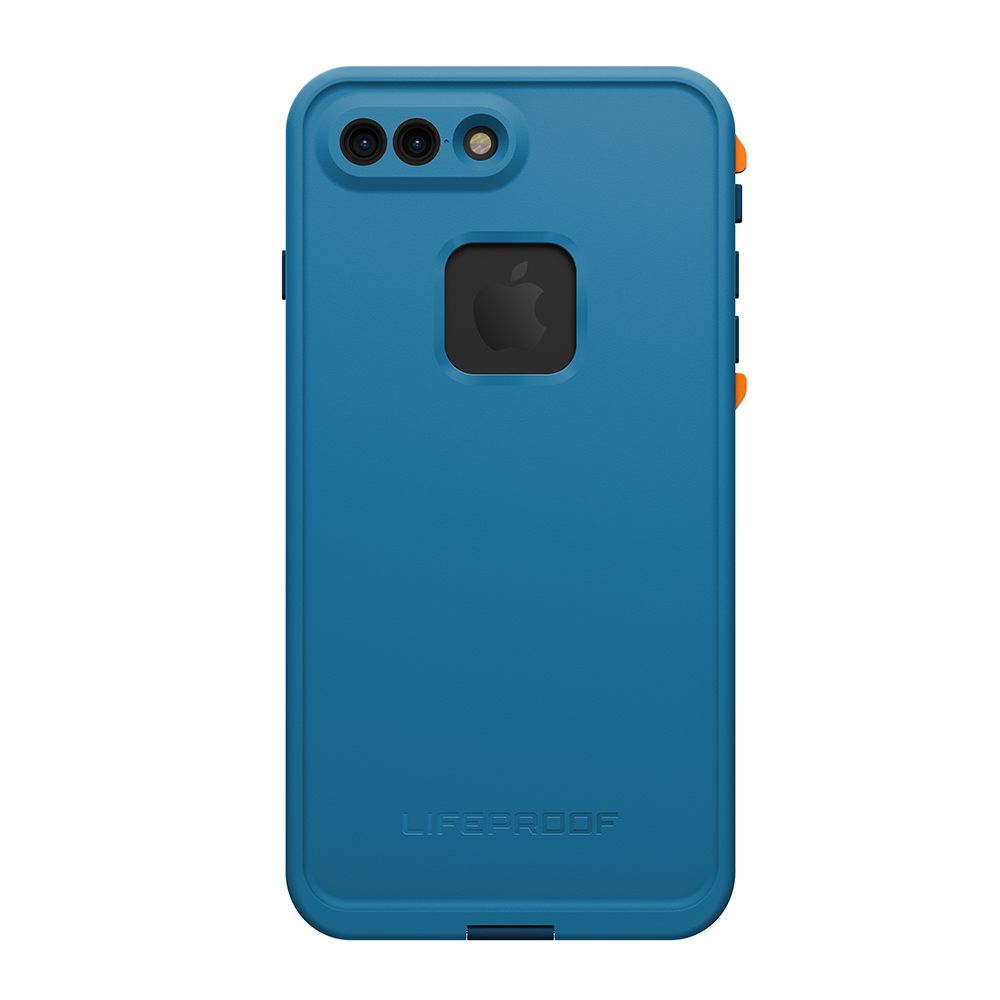 ---