OtterBox Symmetry for iPhone 5 / 5S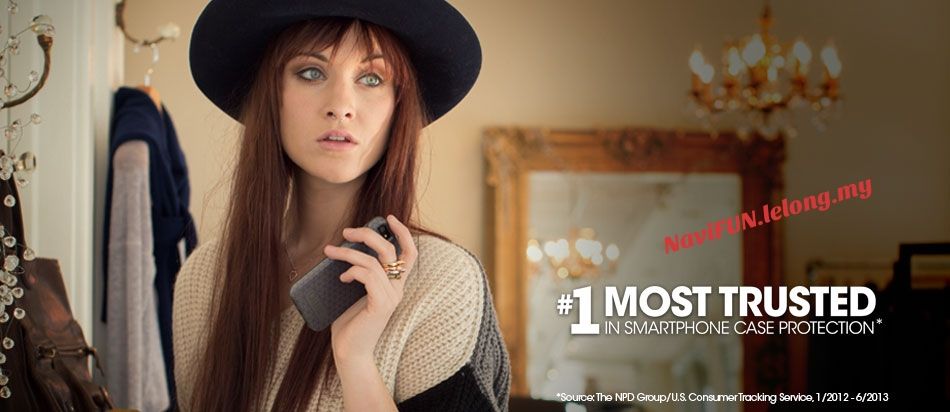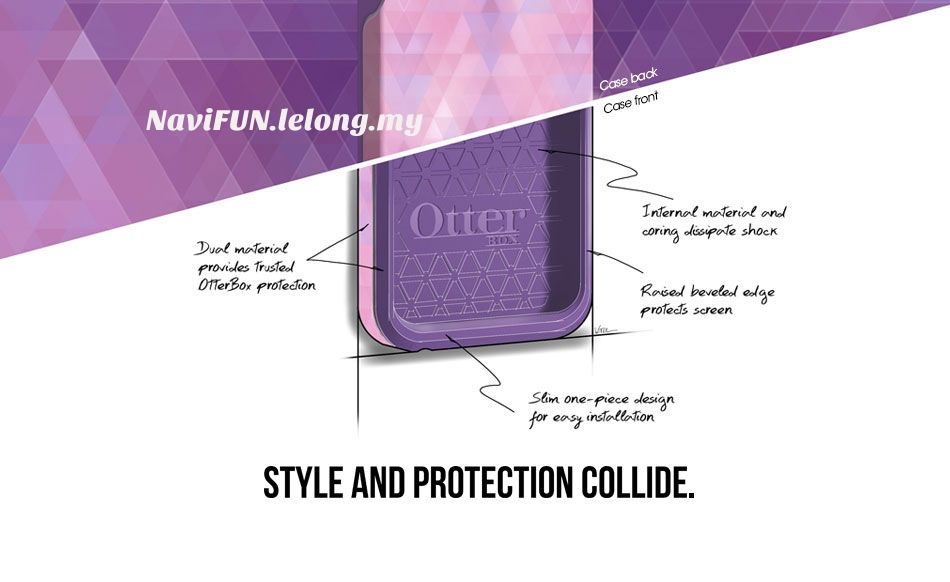 Symmetry Series for Apple iPhone 5/5s
Sleek, stylish iPhone 5/5s case is pocket and purse friendly
Wraparound graphics and colors give this stylish and protective iPhone 5/5s case a seamless look
Dual-material construction provides trusted OtterBox protection
Easy installation protects and stylizes your iPhone 5/5s in a flash
Compatibility:
iPhone 5

iPhone 5s

Pair with OtterBox Clearly Protected Vibrant, Clean or Privacy for enhanced screen protection
Features:
Symmetry Series for iPhone 5/5s is the culmination of over a year of design, testing and innovation. This sleek, cleanly constructed protective smartphone case is simple to install in its one-piece form. But don't let its elegant simplicity fool you — the dual-material construction makes Symmetry Series one of the slimmest, most protective cases in its class. The raised beveled edge helps keep the touch screen safe, while the internal material and honeycomb coring help protect the iPhone 5/5s from drops and shock. A full spectrum of wraparound colors and graphics on the sleek exterior add seamless style to complete your entire look. The slender, simple Symmetry Series for iPhone 5/5s has the style you want with the protection you need.
Material:
Dual-material, one-piece design is composed of a synthetic rubber interior and an external polycarbonate shell

Synthetic rubber interior with honeycomb coring helps to absorb shock

Hard plastic exterior helps to prevent scratches

Raised beveled edge made up of synthetic rubber helps keep the touch screen safe
Weight & Dimensions
Weight: 1.44 oz / 40.82 g
Dimensions: 5.17 in (131.30 mm) x 2.57 in (65.30 mm) x 0.47 in (11.94 mm)

Environmental Protection:
The Symmetry Series case for iPhone 5/5s provides added protection against drops, bumps and shock but is NOT protective against water.
IMAGES:
-Black
-Glacier
-Crushed Damson
-Denim
-Cardinal
-Teal Rose
-Lime Dream
-Aqua Sky
Special Colour (RM 179.00)
-Triangle Grey
-Dreamy Pink
-Eden
-Cheetah Pink
---